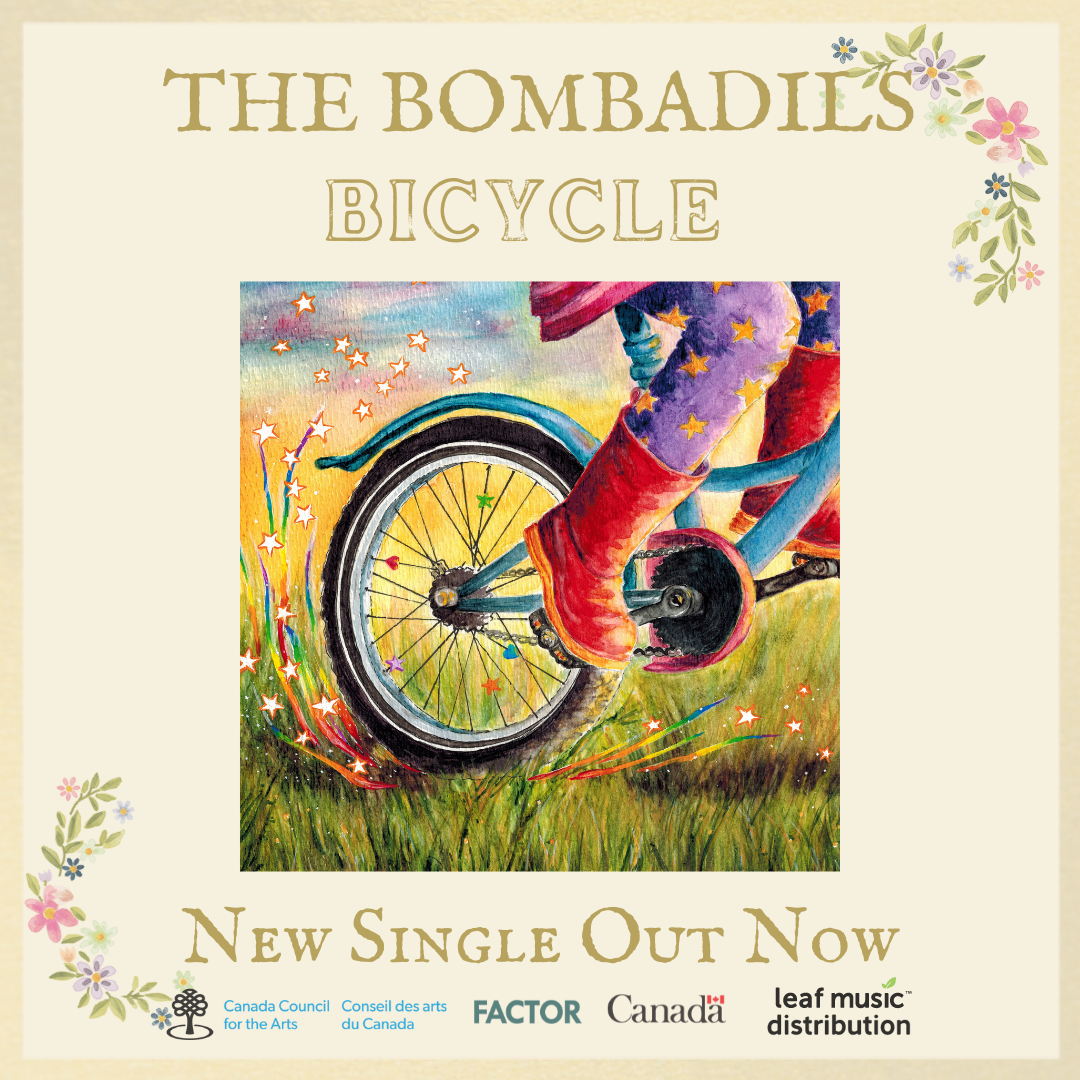 Today is the day! We are excited to share our new song, Bicycle, available now on Bandcamp and across streaming platforms here: 
LISTEN HERE
You'll love the sounds coming from our extraordinary music-making team, so treat yourself to a listen on some nice speakers or headphones if you can. 
In Sarah's words: "Bicycle" is about the momentum I felt when I moved across the country at 19 to live in Montreal and make a life in music. Luke and I connected throughout our 20s over a fiery desire to make a difference in the world, to love in a big way, and to be part of something big and beautiful. We sped along fast, eager and driven. Early in the song, the phrase "I'm not stopping yet" comes from a slightly naive and overly optimistic place of feeling almost invincible - we were youngins' unaware and at times in denial of our limits. By the end of the song, the meaning of "not stopping yet" shifts and becomes a resolution to not become cynical or jaded, instead to hang on to a sense of the "spark" within our hearts and of all the people around us. To trust that the spark is there even if it is covered, hidden, or waning, and to stay in love with it. It closes with the realization that all we were ever chasing "out there" is right here at home, that the big love we're after is made up of many little moments of love and beauty. I'm sure we will be reminding ourselves of this and learning what it means more deeply throughout the course of our lives. 
Sarah Frank - fiddle, vocals 
Luke Fraser - guitar, vocals 
Ellen Gibling Music harp 
Ethan Jodziewciz - bass (and self-recorded from his home in Nashville) 
Graeme Campbell - recording, mixing 
J. LaPointe - mastering 
Song written by Sarah Frank and Luke Fraser. Special thanks to Hayley Ryerson Music for brainstorming!