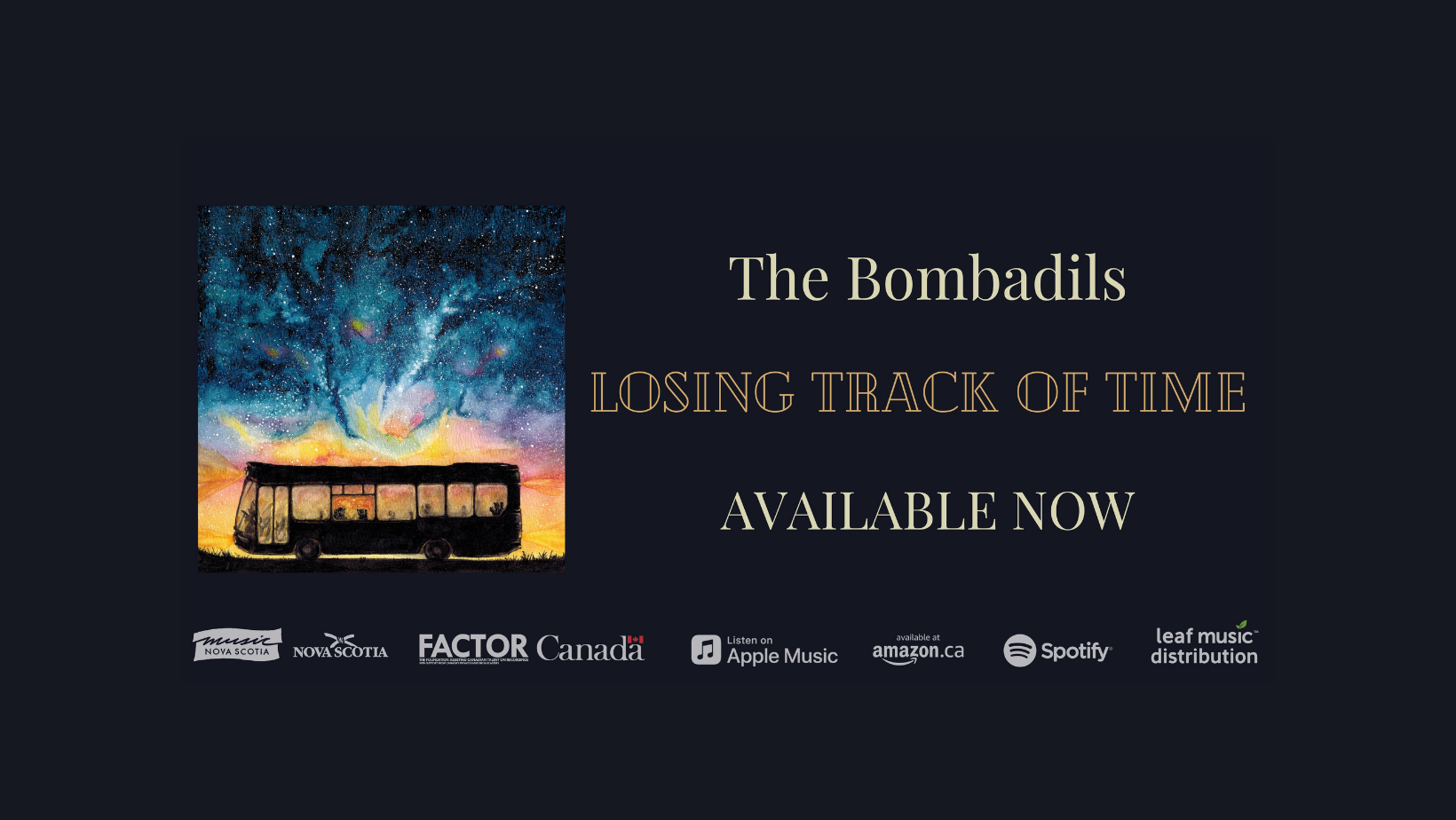 WHAT WE'VE BEEN UP TO SINCE OUR LAST RELEASE
This is our first release in quite some time. It feels really good, especially given the ups and downs of the pandemic. We hope the new song gives you a moment of peace in your day, and that you enjoy revelling in the lyric video's artwork and animation as much as we do. It's extra special because the artwork was done by Sarah's sister, Veronica Chih Ming Frank.
Over the past few years a lot has happened. We became parents! We also moved to Halifax, where the music community has been warm and friendly. We've enjoyed working as side musicians with local artists including Mike Kerr, Terra Spencer, and Measha Brueggergosman. Sarah got back into orchestral playing as an extra player with Symphony Nova Scotia, and Luke pulled out the electric guitar again (which you will hear in our new song and throughout the new album when it's out!) 
We decided not to rush into another recording but to let things incubate for a while. Turned out to be a long incubation - 5 years since our last single and 6 years since our last album. But it has felt right, and in pacing ourselves, in seems that our fire and passion for music have only strengthened. For this we are grateful. We've been working with Janice Jackson on vocals - it's amazing what she can pick up on even when we've had to have lessons online. As for songwriting, we've been co-writing, working through textbooks, listening to all our favourite songs, and meeting with other songwriters. We have felt incredibly blessed to be able to pop in and out of the studio between lockdowns, and to work alongside recording engineer Graeme Campbell who is endlessly patient and skillful. We are convinced he is a wizard. 
But you know what? It's not just the practice, study, and work that have kept us going. We've realized, it's also resting, and taking time for the people we love. We were touring pretty hard before we moved to Halifax, and while we'll never forget the amazing adventures we had performing across Canada, the US, and overseas, the pace was unsustainable. Don't get us wrong, we love performing and you will still find us on tour, but with more breaks. Breaks that allow us to rest, and to feed another side of being a musician - curious and playful creative time with our instruments and voices, away from the stage. We also want to keep making time to connect with family, our local music scene, and one very special but easily overlooked gift in life - friends. 
This sets the stage for "Losing Track of Time," about a bus-ride conversation with someone especially attentive and caring. Something about the setting had us quickly trusting and sharing, and we connected in a way that said, "I think we should be friends". 
And while it's not hard to find a song about romantic or sexual love, there really aren't that many about friendship, considering what a treasure it is. So, here we are, a platonic/non-romantic love song, though we dare you not to find that starry sky romantic! Artwork by Sarah's sister, Veronica Chih Ming Frank.
Thank you for being our friends. 
With love, 
Sarah and Luke
Download/Stream "Losing Track of Time"
Watch the Animated Lyric Video